Explanation of dermoscopy learning function

Learning content
Contains many illustrations of skin surface colors and patterns and the internal structure of the skin. Learn about basic observations and terminology related to skin lesions.

Training
"Today's Problem" presents a different case each day, and anyone who is a member can pit their wits against the problem. You can use hints and tools to study the symptoms, or learn more effectively by trying to gain a higher score without using hints.

Case database
The case database contains the data for over 3,000 case images (including findings), providing a range of different types of support for physicians learning about dermoscopy.

Image analysis tool
This is a service that generates case images using High Dynamic Range (HDR) conversion technology designed to optimize the images shot during dermoscopic examinations. Operation is intuitive, making image conversion quick and straightforward.
New member registration (free) procedure

Membership registration is required to use the learning contents, training, case database, and image analysis tools.
Before using dermatology, please read the Terms of Use and use it only if you agree to the terms.
* Images and text displayed in the dermatology are not diagnostic. It cannot be used for actual medical treatment such as diagnosis and treatment.
Member registration
USER'S VOICE
We spoke to Dr. Nozomu Toyama, D'z IMAGE user, practicing dermatologist
and Director of Toyama Dermatology in Nichinan City, Miyazaki Prefecture.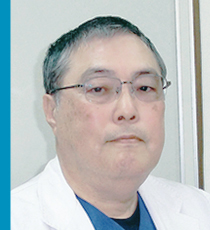 Director of Toyama Dermatology,
Nichinan City, Miyazaki Prefecture
Dermoscopy is an indispensable diagnostic tool in dermatology!
Dermoscopy is very widely used as a diagnostic tool in dermatology. Simple observational types of dermoscope have no way to record images, so I installed a "dermoscopy camera" capable of retaining images so that I could exchange views with other doctors.
D'z IMAGE is really useful in improving dermoscopy skills!
I often use "Today's Problem" in D'z IMAGE before starting my morning consultations. D'z IMAGE frequently adds case data, so I can refer to lots of novel cases. By looking at large numbers of case images and working on "Today's Problem", I really feel that I have improved my skills in actual diagnosis.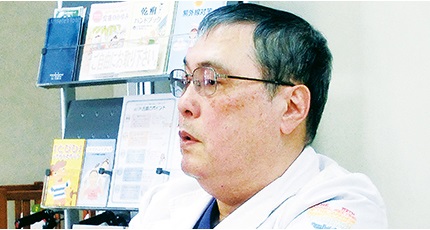 Learning dermoscopy really benefits the patients!
Dermatologists in regional areas have few changes to learn dermoscopy, and there are no really knowledgeable doctors in this region. Because D'z IMAGE is a web-based service, I can learn dermoscopy at my own pace. I feel that, ultimately, improving my dermoscopy skills is something I can do for my patients. Try D'z IMAGE out for yourself!